Retirement Planning
Retirement isn't about the money. It's about living life joyfully and making a positive impact with the independence our savings provides us.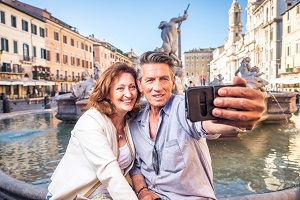 Keeping track of the details as life happens is challenging and it is easy to miss something important. Financial decisions are stressful without knowing what to expect from your choices or what the best answer for you is, but they don't have to be.
It is easy to get an idea of what your retirement could look like before you get there, and we're here to help you retire exceptionally.
Get personalized guidance and asset allocation advice to reliably plan for your future income without surprises. Adjust your portfolio over time to ensure you are staying ahead of risks while you are working, and your income remains steady after you leave work behind. While you are enjoying retirement, your paycheck is deposited on time every month to your bank and required minimum distributions are satisfied each year, so you can enjoy what is important to you without worrying about money.
You can go from wanting clarity and control to having it. If you have little time or interest to manage things and want everything to run smoothly or if you are a hands-on person who likes to do it yourself, you choose how we work together so there is nothing standing between you and the answers you need or unbiased fiduciary advice with a clear plan of action to follow.
Do you want to know more about your personal retirement than you ever did before and feel great about the future? Give us a try, with top credentials and cutting-edge resources we have been empowering people to leave work behind since 2002.
---
How Can We Help?
If you have an idea of what you would like to know just ask! We will to quickly point you in the right direction, and that's usually the best way to find out if we are the firm for you.